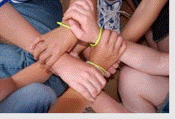 The mission of the Ocean County Board of Social Services is to serve residents of Ocean County in the administration of approximately 60 programs.
The agency has expanded its mission to include a more pronounced emphasis on client responsibility and eventual self-sufficiency.
The Ocean County Board of Social Services continues to commit to an ongoing record of excellence in serving Ocean County's population.
The Ocean County Board of Social Services provides eligible county residents with financial, medical, and social services assistance. Assistance can be granted for emergency circumstances, as well as to meet ongoing needs.
Income Assistance Programs
Medicaid Programs
Social and Support Programs
Code Blue Program
Offices are located in Toms River, Lakewood, and Manahawkin. Not all offices are staffed for all programs.
Good News!
It is no longer necessary to visit one of our offices to file and complete NJ SNAP applications. All initial NJ SNAP applications may be made online at https://oneapp.dhs.state.nj.us/ or through the mail. You will be sent an appointment date and time for your interview which will be done over the phone!
If you are already receiving NJ SNAP your recertification will also be done through a telephone interview!
Of course, anyone who wishes to submit an application directly at any of our offices is still welcome to do so.
---
For anyone who wants to know if they might be eligible for help :

NJHelps.org
---